What Games are coming to Xbox Game Pass?

Bassmaster® Fishing 2022
Dovetail Games – Fishing • Simulation • Sports
Bassmaster Fishing 2022
Bassmaster Fishing 2022 Launching Day One with Xbox Game Pass on October 28
Bassmaster Fishing 2022, the Official Video Game, is launching October 28 and will be available day one with Xbox Game Pass!
Gamers and fishermen can rejoice as Dovetail Games, a producer and publisher of authentic simulation games, announced a new cooperation with B.A.S.S. to create Bassmaster Fishing 2022, the largest bass fishing video game ever developed.
Description
The official video game, Bassmaster Fishing 2022, will be released this Fall, bringing the thrill of competitive large bass fishing to Xbox One and Xbox Series X|S. From amateur to elite competitions, dive into the completely licensed content from the Bassmaster series.
Compete as or challenge 10 pro anglers from the Elite tour in 8 different real-world venues for the first time. To become the Bassmaster Classic Champion, climb the ranks, acquire sponsors, and progress through your B.A.S.S. career. Alternatively, take to the sea and compete against other players in a variety of brand-new huge multiplayer scenarios to top the global leaderboards.
Key Features: 1. Career Mode – Compete throughout the College Series, Opens and Elite Series and progress to the Bassmaster Classic to become the champion. 2. 10 Pro Anglers – Play as or compete against legends like Scott Martin, Hank Cherry and 8 other official pro anglers. 3. Our Largest Multiplayer – Take on the vast Bassmaster Fishing 2022 online modes. Climb the global leader boards, jump into cross play modes, or be the champion in Bassmaster Royale.
More on Bassmaster Fishing 2022 Plus Trailer and Gameplay
Nongunz: Doppelganger Edition
Nongunz is a roguelike with a nihilistic action-platformer theme.
It's a mystery that demands sacrifice, both in terms of gameplay and theme.
The Doppelganger Edition is a remastered version of the original that has never been released on console before, and it includes two all-new modes: Arena and Local Co-op.ds.
Published by
Digerati
Developed by
Brainwash Gang / Kittehface
Release date
5/6/2021
Playable on
Xbox OneXbox Series X|S
Capabilities
Xbox local co-op (2-2)Xbox local multiplayer (2-2)4K Ultra HDSingle playerShared/split screen60 fps+Xbox One X EnhancedXbox achievementsXbox presenceXbox cloud savesXbox Live
Forza Horizon 5
Available November 9, 2021
Coming day one to Xbox Game Pass
Description
Your Ultimate Horizon Adventure awaits! Explore the vibrant and ever-evolving open world landscapes of Mexico with limitless, fun driving action in hundreds of the world's greatest cars.
Forza Horizon 5 Official Car List and More Details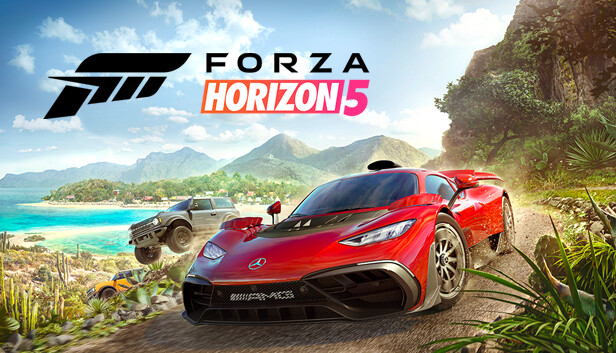 Horizon is your journey.
With boundless, entertaining driving action in hundreds of the world's best cars, lead magnificent journeys over Mexico's diverse and ever-evolving open world environments.
Open world with a wide range of possibilities
Discover a world rich in contrast and beauty. Discover lush rainforests, old cities, hidden ruins, stunning beaches, enormous canyons, and a towering snow-capped volcano.
An open world full of adventure
Immerse yourself in a rich campaign filled with hundreds of tasks that reward you for participating in your favorite activities. Meet new characters and decide how their Horizon Story quests will end.
An ever-changing open world
As Mexico's unique, dynamic seasons transform the world every week, take on awe-inspiring weather occurrences like towering dust storms and powerful tropical storms. Return for new challenges, trinkets, and awards, as well as new regions to explore.
World that is socially open
With no menus, loading screens, or lobbies, team up with other players and enter the Horizon Arcade for a never-ending series of entertaining, over-the-top challenges that keep you and your buddies in the action and having fun.
Game details
This is Forza Horizon 5
Coming this November 9 to Xbox Series X|S and Xbox One consoles, and PC on Windows 10 and Steam. With Xbox Game Pass Ultimate, download and play it directly on your Xbox console or Windows 10 PC, or play games on your Android mobile phone or tablet from the cloud (Beta) with the Xbox Game Pass mobile app (in regions where available).
Begin Your Horizon Adventure today!
The Forgotten City
Dear Villagers • Action & adventure • Role playing
Description
The Forgotten City is a mystery adventure game of exploration and deduction, and a re-imagining of the critically acclaimed mod that won a national Writers' Guild award and racked up over 3 million downloads. Combat is an option, but violence will only get you so far. Only by questioning an intertwined community of colourful characters, cleverly exploiting the time loop, and making difficult moral choices can you hope to solve this epic mystery. Here, your decisions matter. The fate of the city is in your hands. • Explore an open-world ancient Roman city with historically authentic art, architecture, costumes and customs • Investigate a gripping, non-linear mystery with multiple endings • Become entwined in the lives of richly detailed, deeply interactive characters • Grapple with moral dilemmas which have life-and-death consequences • Play as whoever you want, by choosing your character's gender, origin and backstory • Solve problems with reason, charm, bribery, intimidation, violence, or by cleverly exploiting the time-loop
Alan Wake's American Nightmare ®
Microsoft Studios • Action & adventure • Shooter
Description
In this brand new standalone experience, Alan Wake fights the herald of darkness, the evil Mr. Scratch! A thrilling new storyline, hordes of creepy enemies, serious firepower and beautiful Arizona locations, combined with a fun and challenging new game mode make this a must for Alan Wake veterans, and the perfect jumping on point for new players!Play the full-fledged Story Mode, and you'll be on the edge of your seat as you fight to stop your murderous evil double to take back your life… and change reality itself! But there's more to this nightmare – in the action-packed Arcade Mode, you'll need to master the Fight with Light mechanic to stay alive until dawn and beat your friends on the Leaderboards. Can you survive until sunrise?
Grand Theft Auto: San Andreas – The Definitive Edition
Description
Experience the blockbuster classic, updated for a new generation with across-the-board enhancements including brilliant new lighting and environmental upgrades, with high-resolution textures, increased draw distance, Grand Theft Auto V-style controls and targeting, and much more. Five years ago, Carl 'CJ' Johnson escaped the haze of Los Santos, San Andreas…a city tearing itself apart with gang trouble, drugs, and corruption. Now, it's the early 90s. CJ's got to go home – his mother has been murdered, his family has fallen apart, and his childhood friends are all heading towards disaster. On his return to the neighborhood, a couple of cops frame him for homicide, forcing CJ on a journey that takes him across the entire state of San Andreas, to save his family and to take control of the streets in the next iteration of the series that changed everything. Developed by Rockstar Games, adapted by Grove Street Games.
Evil Genius 2: World Domination
Description
Evil Genius 2 is a satirical spy-fi lair builder, where players take control of an Evil Genius and set their plans for world domination in motion. When it feels this good to be bad, the Forces of Justice don't stand a chance! Build your own unique evil lair and cover operation, Train a force of criminal minions, Defend your Lair from the Forces of Justice, and Dominate the world with a Doomsday Device in this direct sequel to the 2004 cult classic! Cruel Constructions! Every villain needs an island lair, so pick your paradise and put your own sinister stamp on it! Shape the internal structure of your hazardous hideaway to fit your play-style, and construct wonderfully wicked devices for your minions to put to use. Atrocious Anti-Heroes! Competence isn't going to cut it when you're running an evil operation. As you expand and train your minion workforce, you can create new specialists to help further your evil plans! Need something a little more…intimidating? Recruit powerful Henchmen that complement your play style; every mastermind needs a right hand…or several, in fact!
Halo Infinite
Available December 8, 2021
Coming day one to Xbox Game Pass
The legendary Halo series returns with the most expansive Master Chief campaign yet and a ground-breaking free to play multiplayer experience.
Microsoft has finally released a new look at Halo Infinite's campaign mode, marking the first time developer 343 Industries has displayed the mode since it was first revealed in July 2020.
In a short length of time, the new six-minute movie showcases a lot of Infinite's new gameplay and mechanics, including new weapons, opponents, terrifying bosses, and a new AI companion character named "The Weapon," who will follow players. The video also demonstrates some of Infinite's new open world and RPG-style gameplay features, such as alternate bases and missions for players to pursue, as well as selectable equipment upgrades.
Infinite is the first primary Halo game in nearly five years, and it will continue up the story of the artificial intelligence revolution headed by Master Chief's erstwhile partner Cortana, which was left hanging in Halo 5: Guardians. Infinite will also pick up plot lines from Halo Wars 2, a 2017 real-time strategy offshoot that featured the Brute-led "Banished," the latest strain of Halo's iconic Covenant enemies.
S.T.A.L.K.E.R. 2: Heart of Chernobyl Xbox Edition
What is S.T.A.L.K.E.R. 2? It's a unique blend of FPS, immersive sim and horror with a really thick atmosphere. One of the biggest open-worlds to date is yours to explore — along with an epic branching story with multiple endings. The game will have a simultaneous release on PC and Xbox Series X. S.T.A.L.K.E.R. 2 will also enter Xbox Game Pass on console on day one.
Description
Discover the vast Chernobyl Exclusion Zone full of dangerous enemies, deadly anomalies and powerful artifacts. Unveil your own epic story as you make your way to the Heart of Chernobyl. Choose your paths wisely, as they will determine your fate and shape the future of the humankind in the end.
The Heart of Chernobyl has never been beating so loud as it is right now. The Zone is calling for stalkers, who are ready to delve into the non-linear journey through a sinister open world in the Eastern European post-apocalyptic setting.
S.T.A.L.K.E.R. 2: Heart of Chernobyl applies the full potential of Unreal Engine 5 as well as motion capture and photogrammetry technologies to provide you with benchmark-setting graphics and ultimate immersion into the game world. The advanced artificial intelligence system will compel the stalker to utilize a tactical approach against numerous enemies, challenging and keeping even the most hard-boiled players engaged. A-Life 2.0 life-simulating system builds a holistic live environment where player's actions have an impact on the world of the Zone.
Dangerous mutants and deadly anomalies will not be the only obstacles on your journey. You will feel all the griefs of a new stalker life while searching and consuming rare and valuable supplies — food, drinks, meds, alcohol, etc. Immersive survival mechanics will be enriching the gameplay on the path through the branched storyline.