Evil West Release Date, Trailer, Gameplay, And Platforms – What We Know So Far
The unveiling trailer for Evil West appeared at the Game Awards 2020. Here's what we know about the dark, spooky action game set in the Wild West.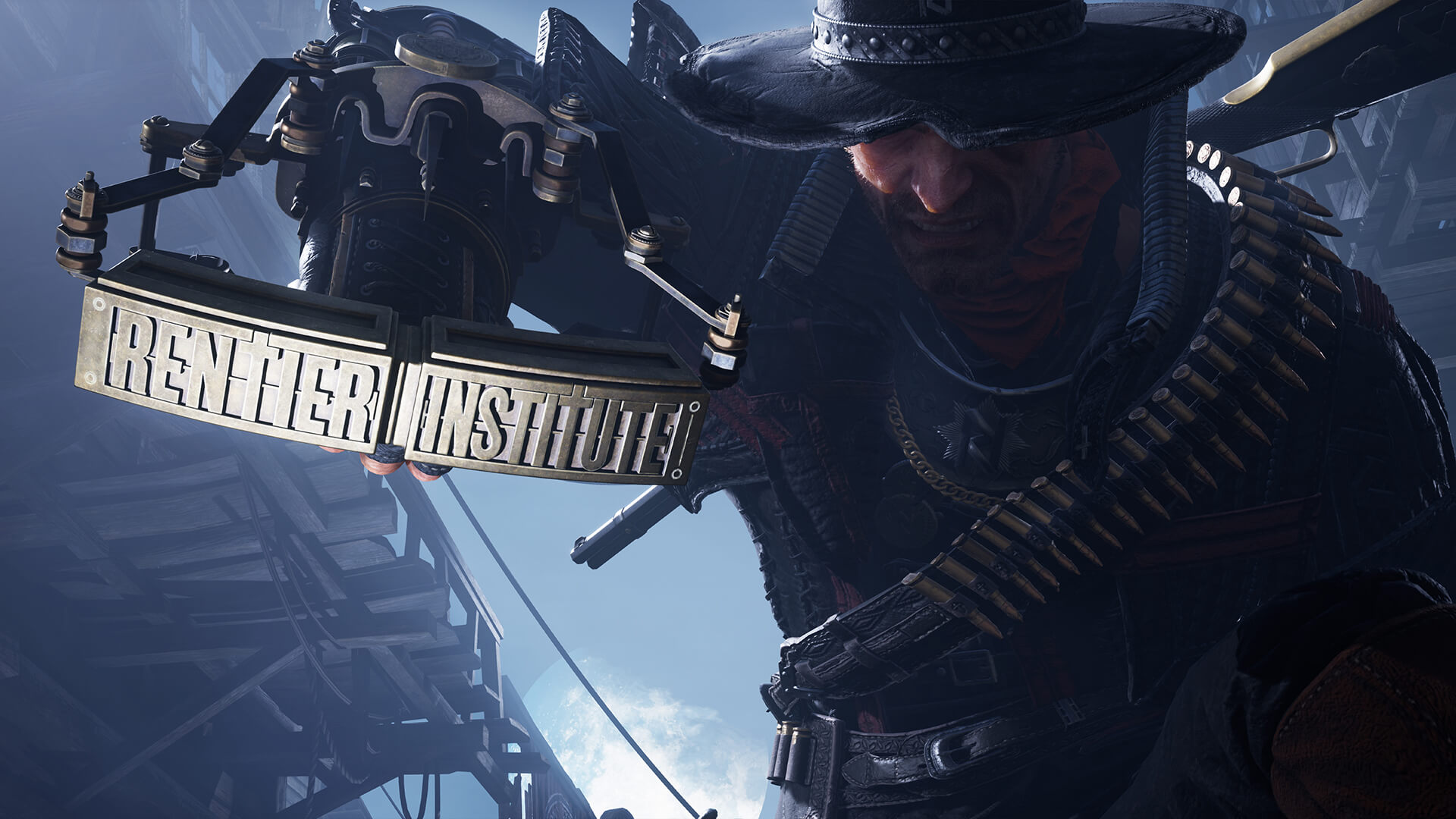 According to plot summaries given on Steam and Flying Wild Hog, Evil West's cowboy protagonist is a vampire hunter descended from the legendary Van Helsing who is tasked with saving the United States from a demonic invasion.
Evil never sleeps… but it bleeds.
A dark menace consumes the American frontier. As one of the last agents in a top-secret vampire-hunting institute, you are the final line between humanity and a deep-rooted terror that now emerges from the shadows. Rise up to become a Wild West Superhero, eradicate the vampire threat and save the United States!
In visceral, explosive combat, unleash hell with your firearms, lightning-fueled gauntlet and gadgets. Kill bloodthirsty monstrosities in style as a lone hunter or in co-op with a friend. Explore and fight in a narrative-driven campaign while upgrading your weapons and hunting tools. Unlock new perks to evolve your monster-slaying mastery, crafting your own playstyle to defeat the supernatural hordes.
Battle alone or with a friend in stylish, gory action combat
Myths and legends retold within a stylised, weird wild west universe
Evolve with perks, upgradable weapons, and tools
When will Evil West be released?
Given that Evil West was only recently unveiled, there isn't much information about when the game will be released other than a rough timeline. A broad release date of 2021 is mentioned at the end of the announcement trailer, but as with practically every other game currently in development, delays due to COVID or other unforeseen situations could always risk even this general timetable. Because of the coronavirus, numerous games were postponed in 2020.
Coming Soon to PC, PS5, PS4, XS and Xbox One
The developers describe the content like this:
This Game may contain content not appropriate for all ages, or may not be appropriate for viewing at work: Frequent Violence or Gore, General Mature Content
Evil West's world is described as a "stylized, bizarre wild west realm" that retells traditional stories and legends, according to its Steam Store page. Given the protagonist's job, this most likely means a reimagining of old vampire legends, as well as other classic monster stories.
As the sharp-shooting protagonist blasts, hacks, and brawls his way through swarms of demonic atrocities, the supernatural western promises to be a violent, nasty adventure. As it blends the Wild West with the supernatural, Evil West feels evocative of High Moon Studios' 2005 Darkwatch, making it a wonderful fit for the Weird West genre. It's also been compared to a fleshed-out version of the Undead Nightmare expansion for Red Dead Redemption, but with the high resolution and graphics of the 2020s.
Flying Wild Hog is working on a game called Evil West. Hard Reset and the Shadow Warrior franchise, the first of which is considered one of the best ninja games of all time, are among their very modest list of credits. Meanwhile, Focus Home Interactive has produced games ranging from A Plague Tale: Innocence to Farming Simulator 19, an esports game.