New Games Coming in 2022 We Can't Wait To Play,
New Xbox Series X games coming out soon and we can not wait to play them.
The Xbox Series X/library S's is starting to take shape as the year 2022 approaches. More games will be released that push Microsoft's platform to its boundaries as studios become accustomed to the capability of the ninth generation platforms. Each year's games should possibly be better than the previous year's, and there's a lot to look forward to in the months ahead.
February 2022 is stacked with some of the most highly anticipated games cooing out on both Xbox Series X/S and Xbox One, Dying Light 2 Stay Human, Elden Ring, Evil Dead The Gam, Rubleverse, The King of Fighters 15.
Let us take a look at some of the games you can expect to find on my YouTube Channel in the months to come. View our YouTube Channel Here.
February 2022 Has the Potential to Be One of the Year's Biggest Gaming Months
Dying Light 2 Stay Human
After the Harran virus had taken over the world, humanity found refuge in the last few settlements still standing. Pilgrims—people who travel through the unforgiving, post-apocalyptic world—serve as a connection between the enclaves, carrying resources and valuable information. You are one of them, and you find yourself in The City, the place where humanity might find hope once again.
It all starts on release, but it's just the beginning!
See what's to come in Dying Light 2 Stay Human after launch, and prepare for even more of exciting content.
Techland is planning to keep enhancing the game with DLCs, challenges, stories, events, and more for at least 5 years, and that's a minimum!
You sure won't be bored!
Rumbleverse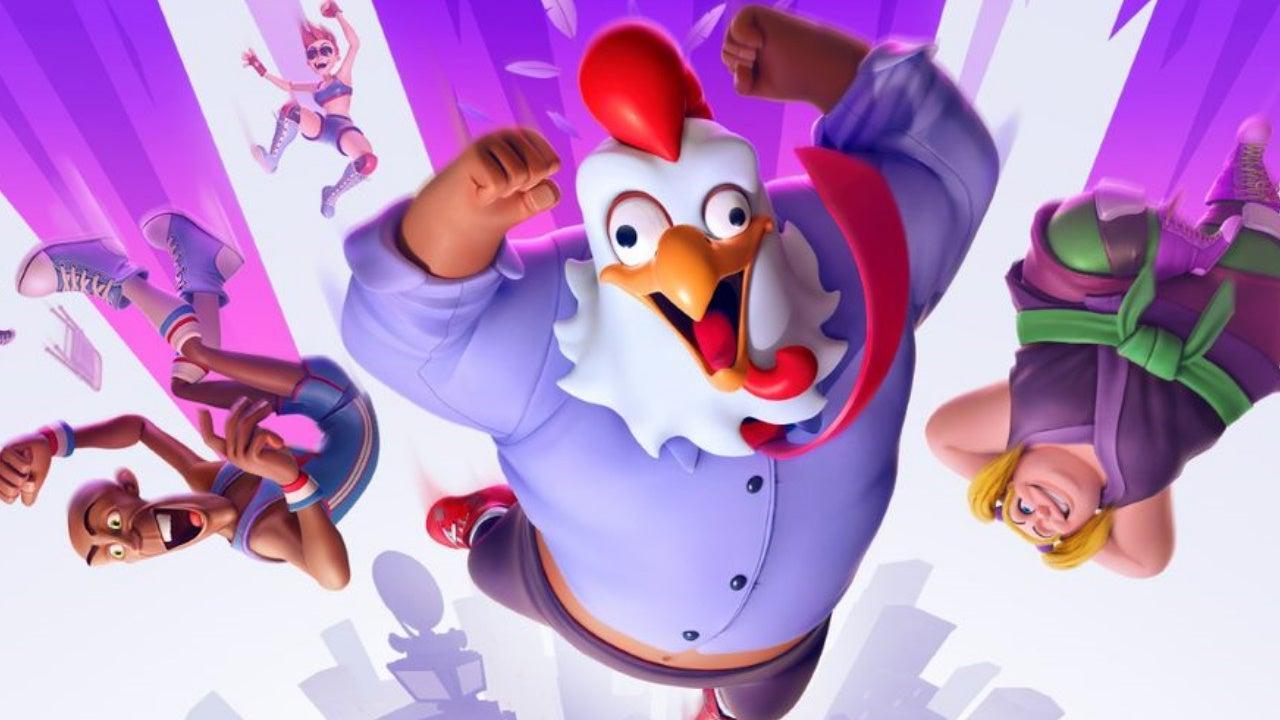 Rumbleverse
Drop in, Throw Down!
Rumbleverse is an all-new, free-to-play, 40-person Brawler Royale where anyone can be a champion. You play as your own unique citizen of Grapital City, as you battle your way to victory!
Customize your fighter by mixing and matching hundreds of unique items, and stand out from the crowd. Get launched from a cannon, drop into the streets, and prepare to throw down! Where you land is up to you, but beware — there's chaos around every corner and on top of the tallest skyscraper!
Leap from rooftop to rooftop and smash open crates looking for weapons and upgrades.
Each round is a new opportunity to discover new moves and perks that'll give you the edge in your quest for glory.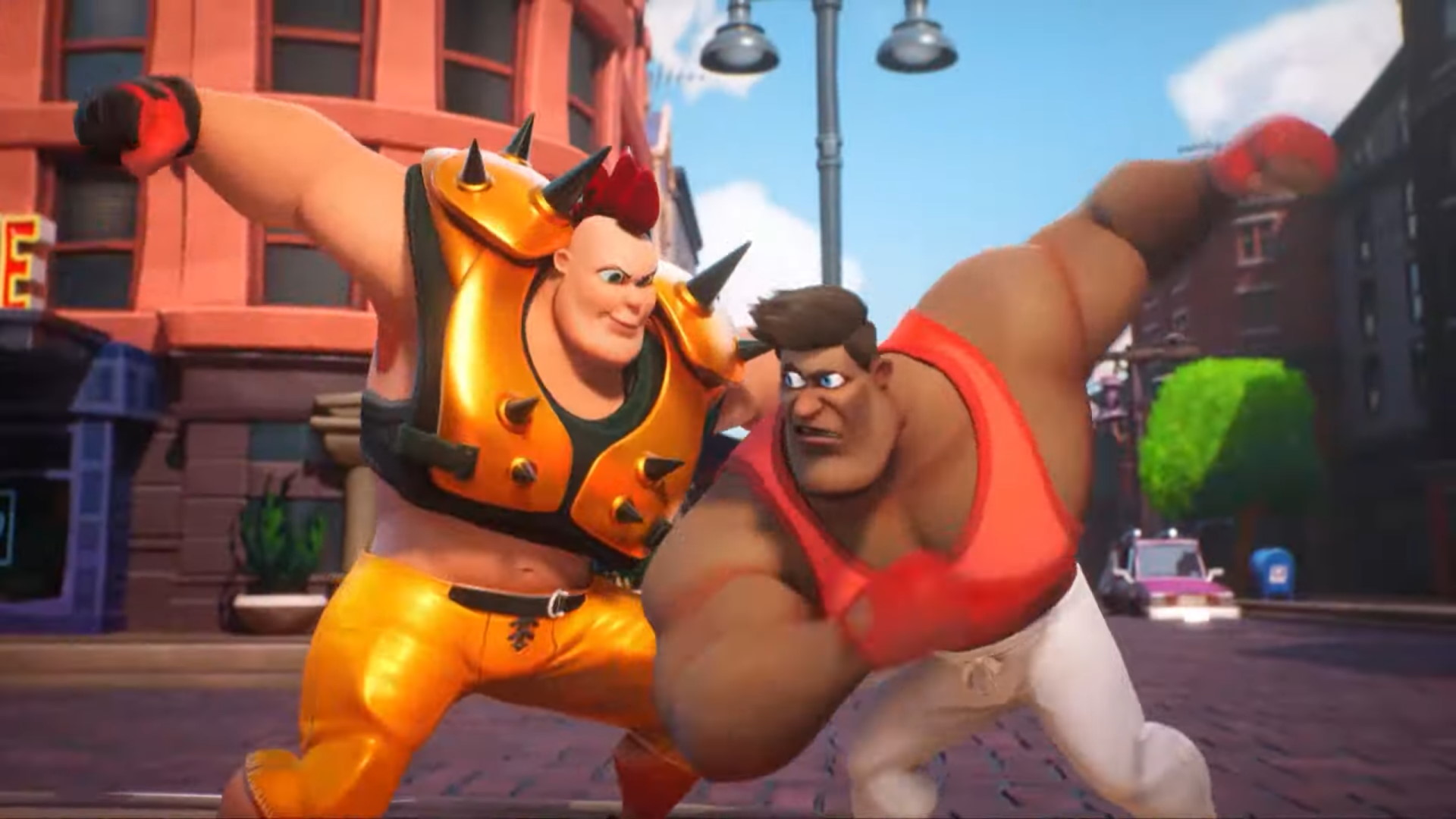 Rumbleverse, a brand new "Brawler Royale" from Iron Galaxy and Epic Games, made its debut at The Game Awards 2021.
The 40-player melee-focused battle royale is planned to launch on February 8, 2022, for PC, PS5, Xbox Series X, and last-gen consoles, from the studio behind Divekick and the Killer Instinct we know today. It's free to play, enables cross-platform play and progression, and – oh yes – it looks like a lot of fun.
Rumbleverse is billed as a fresh twist on the battle royale genre, with melee action and quick platforming helping to distinguish it from the slew of other rivals. Set in Grapital City, you'll have only a few seconds to scale buildings and leap between roofs in quest of boxes to break, each of which may contain melee maneuvers to master, weapons to equip, or stat and ability boosts and perks. Imagine famous WWF wrestling fights turned into gigantic city-wide brawls if you're having trouble visualizing it.
Elden Ring
Elden Ring is launching February 25 for PC, PS4, PS5, Xbox One, and Xbox Series X.
Elden Ring, which seemed unthinkable a year ago, is going to be released. The spiritual sequel to FromSoftware's popular Dark Souls trilogy is barely a month and a few weeks away, and fans are already hoping for another Soulslike smash. Elden Ring's open world will take the Demon's Souls model to new heights without sacrificing the combat and personalization that have made previous games so popular.
Redfall
Arkane Austin, the award-winning studio behind Prey and Dishonored, has released Redfall, an open-world co-op first-person shooter. Redfall adds Arkane's unique gameplay to the co-operative action and FPS genres, continuing the studio's tradition of painstakingly designed worlds and love of creative gaming mechanisms.
WELCOME TO REDFALL
The quaint island town of Redfall, Massachusetts is under siege by a legion of vampires who have blocked out the sun and cut the island off from the outside world. Trapped with a handful of survivors against malevolent enemies threatening to bleed the town dry, choose your hero from a diverse roster, grouping up with others to create the perfect team of vampire slayers.
REIGN IN BLOOD
Redfall's vampires aren't your typical bloodsuckers. They were created after a scientific experiment went horribly wrong and are continuing to evolve. After their transformation, some vampires develop powerful abilities and grow into bigger and badder vampires. But they're not the only thing standing in your way – players will also face off against the human cultists who worship the island's hungry new leadership with the hopes of joining their ranks.
What new xbox games are coming out?
WWE 2K22
The release date for WWE 2K22 has been set for Friday, March 11, and players will be able to choose between four different versions of the game. Standard Edition, Cross-Gen Bundle, Deluxe Edition, and nWo 4-Life Edition are all available, each with its own pricing and content.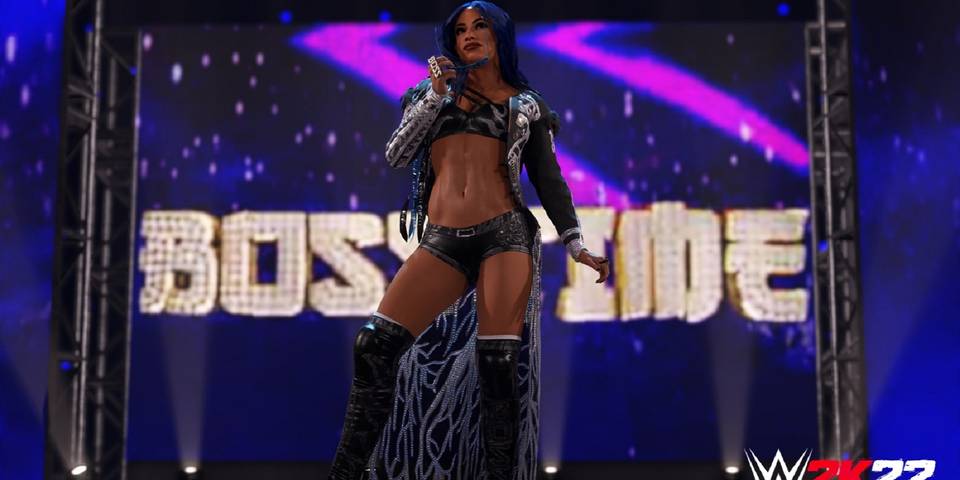 How to Get Early Access to WWE2K22 Read More Here.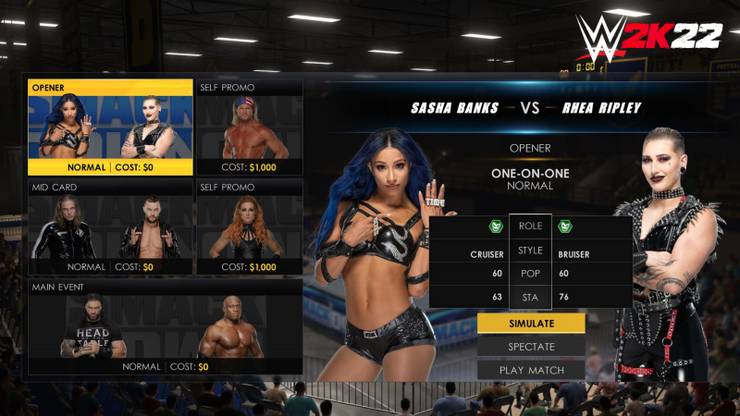 Players may get a sneak peek at how some WWE superstars will seem in WWE 2K22 thanks to a new collection of screenshots. Active roster members Becky Lynch, Rey Mysterio, and Sasha Banks are among the superstars who are shown making their entrances. Fans will also get a glimpse at some of the WWE 2K22 roster's inactive stars, such as John Cena and The Rock.
New Xbox games releasing soon
Weird West
Weird West is an impressively deep mix of action RPG and immersive sim which has the potential to deliver incredibly unique experiences, but also comes with a set of variables that can lead to unintended consequences.
Discover a dark fantasy reimagining of the Wild West where lawmen and gunslingers share the frontier with fantastical creatures. Journey through the story of a group of atypical heroes, written into legend by the decisions you make in an unforgiving land. Each journey is unique and tailored to the actions taken – a series of high stakes adventures where everything counts and the world reacts to the choices you make. Form a posse or venture forth alone into an otherworldly confines of the Weird West and make each legend your own.
Evil Dead: The Game
Step into the shoes of Ash Williams or his friends from the iconic Evil Dead franchise and work together in a game loaded with over-the-top co-op and PVP multiplayer action! Play as a team of four survivors, exploring, looting, managing your fear, and finding key items to seal the breach between worlds in a game inspired by all three original Evil Dead films as well as the Starz original Ash vs Evil Dead television series.
Iconic Characters – Play as characters from throughout the Evil Dead universe, including Ash, Scotty, Lord Arthur, Kelly Maxwell, & more, with new dialogue performed by Bruce Campbell & others!
Play As Good or Evil – Fight for the forces of good or take control of the Kandarian Demon to hunt Ash & others while possessing Deadites, the environment & more as you seek to swallow their souls!
Over the Top Visuals – Whether you're tearing a Deadite in 2 with Ash's chainsaw hand or flying across the map as the Kandarian Demon, realistic visuals & physics-based gore brings the horror to life!
This…Is My Boomstick – Brandish your short barrel shotgun, chainsaw, cleavers and more to do some delightfully gruesome violence against the armies of darkness.
Most anticipated Xbox games of 2022
Evil West
Flying Wild Hog and Focus Home Interactive are excited to announce Evil West, an action game playable solo or in co-op and set within a dark fantasy, weird wild west universe. In today's exhilarating Reveal Trailer, meet vampire hunter Jesse Rentier and the bloodthirsty monstrosities he hunts. Evil West comes to PlayStation 5, PlayStation 4, Xbox Series X|S, Xbox One and PC in 2021 Evil never sleeps… but it bleeds. A dark menace consumes the American frontier. As one of the last agents in a top-secret vampire-hunting institute, you are the final line between humanity and a deep-rooted terror that now emerges from the shadows. Rise up to become a Wild West Superhero, eradicate the vampire threat and save the United States! In visceral, explosive combat, unleash hell with your firearms, lightning-fueled gauntlet and gadgets. Kill bloodthirsty monstrosities in style as a lone hunter or in co-op with a friend. Explore and fight in a narrative-driven campaign while upgrading your weapons and hunting tools. Unlock new perks to evolve your monster-slaying mastery, crafting your own playstyle to defeat the supernatural hordes.
most anticipated games for xbox series x
Ultimate Fishing Simulator 2
The most comprehensive fishing game of all time! Immerse yourself in the virtual world of fishing and test yourself in the fishing technique of your choice! Feeder, fly fishing, spinning or classic float fishing – the choice is yours!
Ultimate Hunting

The reveal trailer was made from real-time in-game footage. Powered by Unreal Engine©®. Play hours and hours of ultimate hunting experience and immerse yourself in realistic environments in various hunting areas. Enjoy the beauty of hunting zones of Sequoia Park in the United States and dangerous areas of Africa. Learn the animal behavior patterns, pick proper hunting equipment and collect your ultimate prize. Cooming soon.