theHunter: Call of the Wild Update 1.72 Out for New England Hotfix This Dec. 15
TheHunter: Call of the Wild update 1.72 was released today for all platforms by the game's creator, Expansive Worlds.
This is for the hotfix for the New England Mountains, which adds a new 60 FPS mode and other improvements.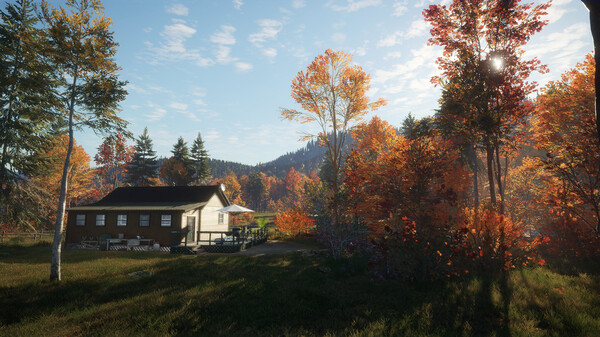 theHunter: Call of the Wild Update 1.72 Patch Notes | theHunter: Call of the Wild December 15 Patch Notes:
Consoles Only
Fixed an issue on Xbox Series X and Series S that resulted in lower-quality image output compared to previous versions of the game.

Dev Team's Notes: As some members of the community guessed, the Xbox Series X|S versions of the game were running on the Xbox One's visual settings following the 60 FPS update. This resulted in a visible loss of visual quality compared to what players were used to. On Series X, the visual quality has been restored to pre-patch levels, while still offering a smoother framerate. On Series S, we've made the choice following community feedback to return to 30 FPS in order to offer players a greater image quality at 1440p. While these are solutions we've privileged in order to act fast on this issue, know that we will continue to work on further optimizing these versions of the game.
New England Mountains Hotfix is Live!
Consoles & PC
The Great One Moose are now more likely to spawn with Great One exclusive fur variations.
The default keybind for placing a waypoint using the binoculars with a controller has been changed to Y/Triangle. It previously clashed with the bind to spot animals.

Dev Team's Notes: You may have to reset your controller keybinds for this change to take effect.

Need Zones discovered while playing solo should now persist after joining a multiplayer session.
Players should no longer crash when teleporting to specific locations in various reserves.
The dog should no longer become unresponsive after the player dies and respawns.
The UI keybinds (for keyboard and mouse) should now save properly between sessions.
Players should no longer lose the ability to leave water blinds after harvesting an animal (or be ejected from regular blinds).
Players should no longer get stuck waiting for the Weapon Customization Screen to load (however, it may take up to 20 seconds).