WWE 2K22 Maryse Fan Page Stats, Photos and Videos
Maryse originally made a name for herself as a finalist in the 2006 Diva Search competition. She was a cunning and determined athlete from the outset, quickly rising to become one of WWE's top contenders.
Maryse rose through the ranks and built an outstanding in-ring resume by using her wits and her devastating French Kiss DDT finishing move. The Montreal, Quebec battler not only became the first two-time Divas Champion, but she also held the title for 216 days in a single reign, making her one of the all-time Divas Champions.
World Wrestling Entertainment
WWE Divas Championship (5 times)
Divas Championship Tournament (2010)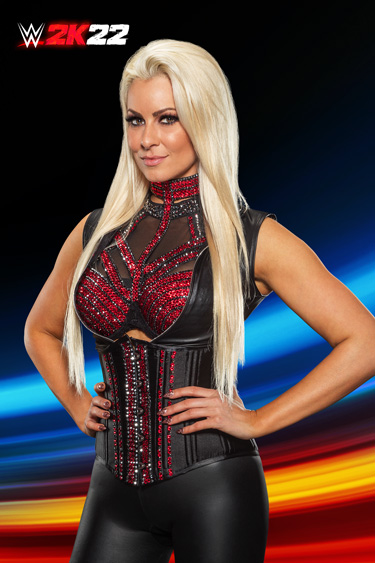 The French-Canadian Superstar's accomplished skills between the ropes also made her an extraordinarily talented manager, as she steered a lot of her fellow competitors to squared circle triumph. The WWE locker room should be very concerned about that experience. After leaving WWE in October 2011, the ultra-dangerous Superstar returned in April 2016 to assist her husband, The Miz, in winning the Intercontinental Championship for the fifth time. Maryse became entangled in a nasty spat with Daniel Bryan and Brie Bella with The A-Lister, and she even starred in "Miz and Mrs." with her husband and two daughters. And she's on a mission to ensure Miz's ascension to the top continues.
In March 2008, Maryse appeared on SmackDown, competing in a swimsuit competition. Three months later she made her television in-ring debut. In December 2008, Maryse captured her first title with the company, the WWE Divas Championship, and would hold onto it for seven months. In April 2009 she was drafted to Raw, during the 2009 WWE Draft. She won the Divas Championship for the second time in February 2010, making her the first wrestler to have held the championship on more than one occasion. She is currently the third-longest reigning WWE Divas Champion in history behind Nikki Bella and AJ Lee, having held the title for 216 days. On October 28, 2011, Maryse was released from her WWE contract.
WWE 2k22 female career mode Fatal 4-way the beautiful Maryse, Sonya Deville and Josie Jane